Community Support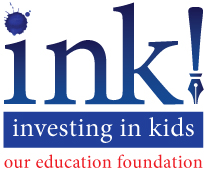 We love our community, and like to participate and volunteer, as much as we are able.
One of our favorite non-profit organizations is Investing in Kids (INK!). Thier mission is to help students and teachers within St. Johns County School District reach thier highest academic potential!
We love the people at Ink!, and all they do!
Click on the link below to learn what they do, and how you may be able to help.
---